What To Do in Cape: July 2023
What To Do in Cape: July 2023
In this post, we will highlight events going on by the City and the community for the month of July!
All Month: Cape Catfish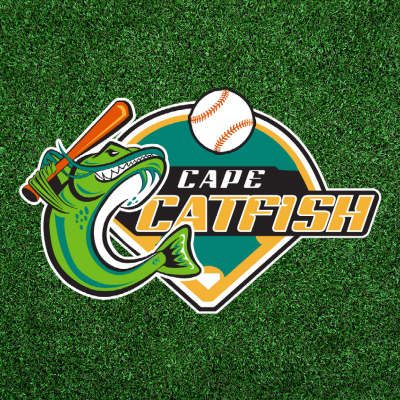 Come watch the Cape Catfish play at Capaha Park! The Cape Catfish are a part of the Prospect League, a league of collegiate baseball players created to bring family-friendly and affordable baseball to communities in the midwest. See when the Catfish are playing here and buy tickets here! Tickets can also be bought at the park.
Every Saturday All Month: Cape Riverfront Market
Old Town Cape hosts the City's downtown local Farmer's Market! Fresh produce, art, music, and local food made to order!
Located: 35 St. Spanish Street Parking Lot
8am - 12:00pm
Every Wednesday All Month: Cape Girardeau's Municipal Band
Come watch Cape's historic municipal band play this season! Performing for over 100 years, they will be bringing marches and other classical band tunes from the newly renovated Capaha Park! Bring a lawn chair or a towel!
Located: Capaha Park Rose Garden
7:30pm
Monday 7/3: Adult Coloring - Cape Girardeau Public Library
Join us for a casual adult coloring session where we provide the pages, colored pencils, and a fun atmosphere to color and socialize. This month's theme is "Our Differences Are Beautiful", celebrating the beauty in our uniqueness as individuals. Located: Praxair Program Room 1pm - 3pm
Tuesday 7/4: Fourth of July
There are multiple events happening to celebrate the Fourth of July!
Our Historic Fort D will be open from 9am to 3pm with historic reenactors to celebrate.
The Avenue of Flags will have their iconic display of over 300 flags at the Cape Girardeau County Park.
Great American Fourth of July Celebration and Fireworks
Celebrate our nation's birthday with a spectacular fireworks show at Arena Park! This event features the Southeast Missourian Spirit of America Award presentation & a performance by the Cape Girardeau Municipal Band in the Arena Park Grandstands. Set up a lawn chair or picnic blanket at the fair grounds in Arena Park to view the fireworks show!
6:30pm- Arena Park opens
7:00pm- Naturalization ceremony followed by Spirit of America Award and Patriotic Program
8:00pm- Cape Girardeau Municipal Band
8:30pm- Mayor Stacy Kinder
8:40pm- Southeast Missourian Spirit of America Presentation
9:00pm- Fireworks begin
Thursday 7/6: Wildlife Feeding Frenzy - Cape Nature Center
Discover the importance of Missouri reptiles and amphibians and see what it takes to keep our education animals happy and healthy. Bring your family and watch as we introduce and feed several different reptiles and amphibians.
2pm
Free, Registration not Required
Friday 7/7: Anime Club - Cape Girardeau Public Library
Are you a fan of anime and manga? Want to get into anime but don't know where to start? Come join our after-hours anime club and learn about Japanese culture while enjoying all your favorite shows! Ages 12-18.
Located: Youth Program Room
Register Here!
Friday 7/7: Firefly Fun - Cape Nature Center
During warm summer nights, nature provides us with one of the most spectacular fireworks displays. The creator of this lightshow is the tiny firefly. Bring the whole family out for fun firefly activities, crafts, and presentations as we learn all about these amazing insects.
6pm - 9pm
Free, No registration required
Friday 7/7: First Friday
Every first Friday of the month, Cape celebrates the arts by putting on special events and staying open past regular hours! There are multiple events happening and many forms of art on display!
Art
The Arts Council of Southeast Missouri is unveiling a new dual exhibit featuring oil paintings by Barbi Myers and photography by Brian Alworth.
The Crisp Museum is displaying Watercolor works and sketches by Jake Wells. The Opening Reception will be on July 7th from 4-8pm, and will be on display for the entire month.
Music
Jason Heeter & Ghost Signals will be performing at Ebb & Flow Fermentations from 7pm to 10pm.
Other
Yoga East Healing Arts Studio will be doing a free yoga session to celebrate the arts from 5-6pm! Register Here!
The Cape Area Chamber of Commerce will have their First Friday Coffee from 7:30am - 8:30am at the Century Casino Event Center. Doors open at 7am. The topic of discussion is "Legistlative Updates". Register Here!
Saturday 7/8: Trail of Tears Community Hike - Cape Girardeau Public Library
Meet us at the Trail of Tears Visitor Center for a guided hike with park ranger Tiffanie Atherton!
9am - 10am
Saturday 7/8: Macrame Peace Wreath - Cape Girardeau Public Library
Join us as we create peace wreaths with macrame.
2pm - 3:30pm
Free with Library Card
Registration Required - Register Here!
Sunday 7/9: Family Friendly Workshop - Board and Brush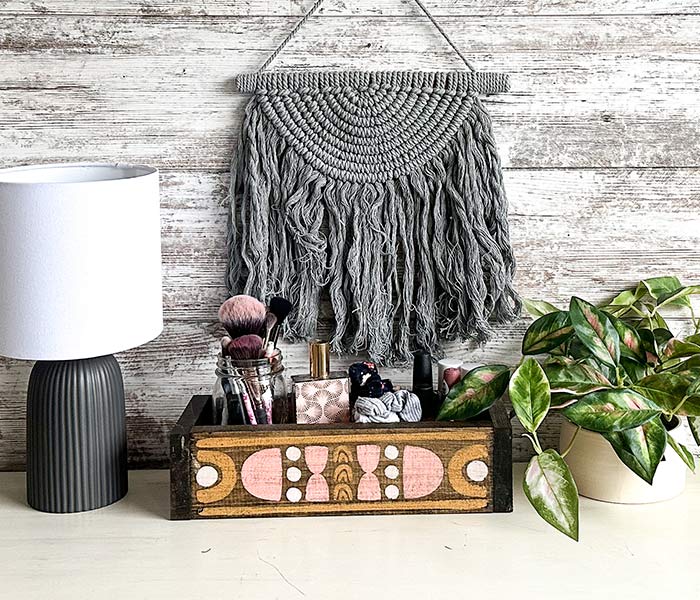 Select a wood project from the many available options. We provide all the materials and instruct your child step-by-step to create a beautiful piece of decor.
2pm - 3:30pm
$38 per project
Register Here!
Monday 7/10: Dungeon Delvers - Cape Girardeau Public Library
Join an adventuring party that will solve mysteries, fight monsters, and unlock treasure! Character sheets and dice are provided, but feel free to bring your own! Ages 12 - 18.
Located: Youth Program Practice Room
4pm - 5:30pm
Free
Registration Required - Register Here!
Wednesday 7/12: Parks and Rec Day
Join us at the Osage Centre for Parks & Rec Day July 12th, 2023 from 11am-2pm to celebrate July being Parks and Recreation Month and our favorite buddy, PLAYMO'S BIRTHDAY! This free event includes ice cream, prizes, crafts and games…and much more! Check out different vendors, activities and hang out with PLAYMO!
11am - 2pm
Thursday 7/13: Aqua Zumba Health and Wellness Seminar - Cape Parks and Recreation
Join us as Zumba meets Aqua Aerobics and have a blast doing it! You don't want to miss this once a year FREE event! Grab your swimsuits and get ready to have some fun while the water creates a great resistance. Located: Jefferson Community Center
Friday 7/14: Fishing Lessons - Cape Nature Center
Our Discover Nature-Fishing program is a hands-on, four-part fishing instruction series that helps families gain the skills and confidence they need to go fishing on their own. Participants will learn about fishing equipment, casting, rigging a fishing rod, baiting a hook, and proper fish handling. The Discover Nature-Fishing program is available for ages 7 to 15. Participants will not be required to have a valid fishing license for this program.
5:30pm - 7pm
Free, Registration Required
Register Here!
Note: This is part 1 of a two day course. Part two occurs on Friday, 7/28 from 5:30pm - 7pm. Click here to register for part 2.
Friday 7/14: Adult Beach Bash - Cape Parks and Rec
Enjoy a relaxing evening of fun events and minimal lines for slides and the lazy river. Music, free food and no kids!
Located: Cape Splash
6:30pm - 8:30pm
$12 a person, free for season pass holders
Saturday 7/15: Stay Craftinated! - Arts Council of Southeast Missouri
This FREE program encourages kids to create with us! Director Kelly Downes will continue to help the students create their own city using various artistic techniques. Students are challenged to think about what a "perfect community" is in their eyes and use that as inspiration while they build. Students will work with our Director, Kelly Downes, to create elements of their very own city with recycled materials. The revamped Stay Craftinated! program is all about teamwork, sustainability, and creativity . 11am - 1pm
Saturday 7/15: Wild About Water - Cape Nature Center
Join us for this event, fun for all ages, as we explore how water keeps Missouri's ecosystems working, from swamps to streams and everything in between. We will have crafts, activities, water games and plenty of wet and plenty of wet and splashy fun. You may wish to dress in clothing and shoes which can get a little wet.
1pm - 3pm
Free, No Registration Required
Monday 7/17: Healthing Cooking Class - Meal Prep Made Easy - SoutheastHEALTH
Registered Dietitian and Nutritional Services Coordinator, Laura Vollink, will share tips and tricks to planning healthy meals for the week, making mealtimes less stressful and more delicious.
Located: Healthpoint Fitness Cape
$5, Registration Required More Infromation Here!
Wednesday 7/19: Movies in the Park: Top Gun Maverick - Cape Parks and Recreation
The Arts Council of Southeast Missouri and Cape Girardeau Parks & Recreation Department present FREE Pop-Up Movie Nights! Bring a lawn chair or a blanket to sit in the grass and enjoy a movie at the Capaha Park Baseball Field! Food trucks begin serving food at 8pm and the movie begins at 9pm.
Friday 7/21 - Saturday 7/22 - Missouri Solar Eclipse Expo
Did you know that there will be two solar eclipses happening in MIssouri in the next year? On October 14th 2023, there will be a partial solar eclipse and on April 8th, there will be a total solar eclipse. Cape Girardeau is the largest City in Missouri that will be in the path of totality for the 2024 eclipse. This Expo will give you all the information you'll want and need for these upcoming major events! Exhibits, educational stations, two theaters of expert speakers, solar viewing (weather permitting), and door prizes are planned.
Friday, July 21: Friday Night Panel Discussion - 6:30pm - 8pm with a night sky observation at 9pm.
Saturday July 22: Official Expo - 10am - 5pm
FREE if you pre-register online, $3.00 at the door
For the full event schedule and tickets, Click Here!
Saturday 7/22: Reptiles and Amphibians of Missouri
Missouri is full of amazing reptiles and amphibians. These cold-blooded creatures live in a variety of habitats and summer is the perfect time to see them out and about. Come on in to learn about some of Missouri's scaly and slimy friends as we take a closer look. This program will be held in the nature center auditorium and is open to all ages.
1pm - 2pm
Free, No Registration Required
Saturday 7/22: Twisted Cat Outdoors 7th Annual Catfishing Tournament
Twisted Cat Outdoors will be hosting their 7th Annual Catfish Tournament in Cape Girardeau, MO with over 75 teams from across the United States on July 22nd. Each team consists of 2-3 anglers out of a boat on the Mighty Mississippi River competing to see who can catch the biggest fish and the biggest 3 fish limit total.
Located: Red Star Access
7am - 3pm
Friday 7/28: Movies in the Park: School of Rock - Cape Parks and Recreation
Join us at Capaha Park to enjoy the outdoors, taste some of the delicious offerings from local food trucks, and watch a free movie courtesy of the City of Cape Girardeau's Parks & Recreation Department. Food truck service will begin at 8pm with the movie to follow at 9pm!
Located: Capaha Park Dan Cotner Amphitheater
Saturday 7/29: 6th Annual Dancing with Show-Me Stars
The Sixth Annual Dancing with the Show Me Stars, hosted by the Community Partnership of Southeast Missouri (CPSEMO) is coming to you live at the Show-Me Center on Saturday, July 29th, 2023. This year's theme is "Step Into The Movies"!
We'll have local celebrities, choreographers & instructors from Cape Girardeau & our surrounding area.
You won't want to miss this friendly competition with a purpose as all proceeds from this fundraiser benefit the CPSEMO and the community programs it houses.
6pm